Kailua-Kona Rental Guide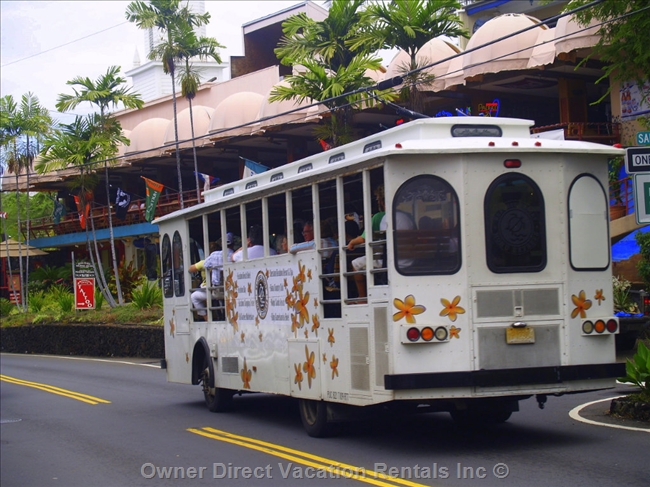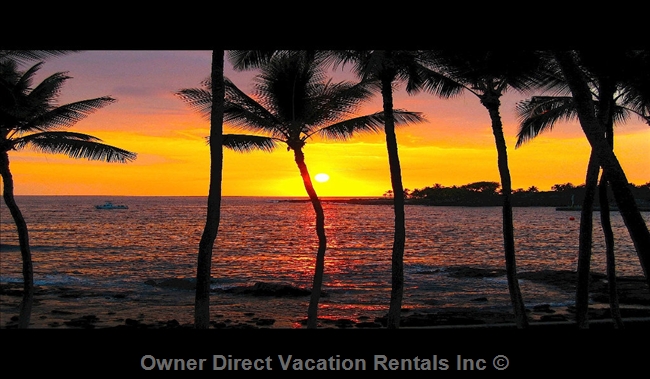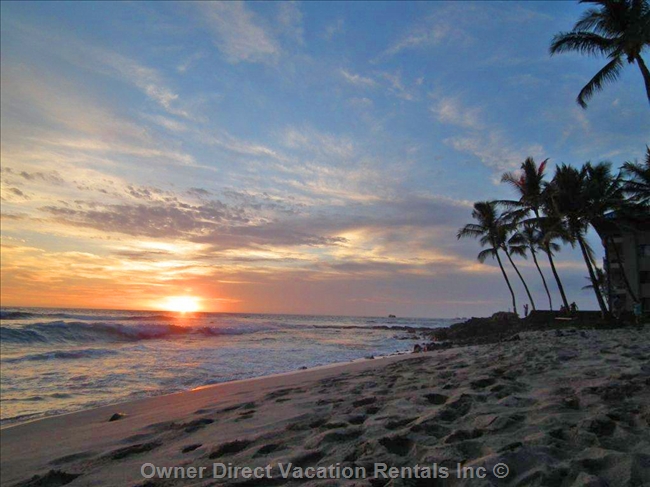 The Big Island experience begins on the beautiful Kona Coast. It's enticing appeal has captivated Hawaiian royalty and visitors for over 200 years. This area is know as the "Gold Coast" because of it's excellent sunsets and reliable sunshine. In addition, the Kona area is known for it's steep hillsides where Kona coffee grows. The scenic bay front fishing village of Kailua, is a blend of old Hawaii and a modern resort town.

Enjoy a Kailua Kona condo rental today and experience all accommodation Hawaii has to offer. The main oceanfront drive, Ali'i Dr, offers a variety of the village delights; there are various shops and malls as well as some of the finest pacific island restaurants. Almost all of Kailua Kona's lodgings are found on this six mile stretch. One of Kailua's historical sights worth seeing is The Ahu'ena Heiau in Komakahonu bay, next to the pier. This temple was rebuilt by King Kamehameha the Great, and later used as the seat of his government.

Honokohau is a secluded beach just north of Kailua-Kona. Kamakahonu Beach is in downtown Kailua-Kona near the Kailua Pier and some of the Kailua Kona Condo Rentals. Annually it is the starting point for the Ironman Triathalon. White Sands beach (a.k.a. Magic Sands or Disappearing Sands) is located on Ali'i Drive. The white sands of this beach are stripped away by heavy seas and currents, usually in March or April. Kahaluu Beach Park, on Kahaluu Bay, is a fantastic snorkeling beach, even for beginners. Turtles can be seen resting on the sand at sundown. Snorkeling equipment can be rented right on the beach. Old Kona Airport Beach is a popular beach among snorkelers and scuba divers.

This area was once the summer residence of Hawaiian royalty. The Hulihee Palace has a fascinating collection of antiques used by ancient monarchs. Across the street from the palace stands Mokuaikaua Church. It is Hawaii's oldest Christian church, built by missionaries.

On the Kona Coast there are 12 championship courses all within a short drive of each other and all with a view of the azure ocean. The popular Hawaiian International Billfish Tournament takes place in August. The Ironman Triathlon is held in October. Both events lure in competitors and spectators from all over the world.

There are plenty of great snorkeling and diving areas found in this region. Tennis enthusiasts can choose from countless courts. For those interested in a fishing charter, boat and submarine cruises, or parasailing, Kailua Wharf is the departure point.

Vacation rentals by owner Maui are also worth checking out if you plan a side trip to another one of the Hawaiian Islands.
Other Related Travel Articles:

Other Kailua-Kona Sites Worth Visiting:
OwnerDirect.com | we have much to see
We have a high number of listings for this location.
Please refine your search or zoom in on an area.
Page prep = 0.12414193153381

Property Listings Statistics
X